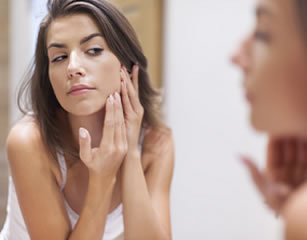 Every time I see a teenager with acne, I remember what I suffered in my youth.
Everyone knows the value of their face. The more perfect he is, the more he is advantaged. Above all else, it is our face that others look at every time they see us. In general, our confidence is based on how satisfied we are with our physical appearance. When we have confidence in ourselves, we also inspire confidence.
For our personal and especially professional development, having pimples is really a major concern. For those who do not know this kind of problem, congratulations! For those who cry, there is a light at the end of the tunnel!
Is Acne Your Problem?
Maybe you've spent too much money on treatments and still have acne?
Maybe you want to try something else but are worried about making your acne worse?
So try to treat your acne in a natural way. You don't have to go very far. The treatment is already in your home. The doctor is in you. Start by drinking at least 8 glasses of water a day. Hydrating your body will help you get rid of toxins. Love your body and your skin.
Healthy, clean gestures can also help. Make sure you don't leave makeup products on your skin because they help clog pores, causing more pimples and blackheads.
Above all, do not sleep with makeup on. Avoid the hair on your face, it can be oily and your face does not need that oily.
Eat healthy foods. To have a healthy exterior, you have to start by having a healthy interior.
It would indeed be useful to reduce your consumption of fatty or oily foods. Eat a diet rich in fiber. In addition, in order to have healthy skin, eating foods considered to be antioxidants is important. Your diet should be rich in vitamins A, B and D as well as calcium, potassium, phosphorus, chlorine, magnesium, zinc, iron and sodium.
If you have a diet rich in beta-carotene and zinc, it will also be of great help, not only for prevention but also for a good healing and anti-scarring process of acne.
Beauty is superficial. Yes, but with great skin you feel better in all aspects of everyday life.