Organic argan oil: a cosmetic treasure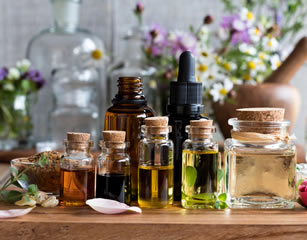 Pure argan oil: a treatment in itself
The argan tree is a rare and precious tree, because it almost grows only in the Moroccan southwest. We get an oil renowned for both its cosmetic and nutritional qualities. Its exceptional virtues include the prevention of cardiovascular risks and an antioxidant activity to actively fight against cancer. Among its beneficial components, we will retain carotenes, polyphenols and vitamins A, C and E. On a cosmetic level, this composition makes it an irreplaceable ally to fight pleasantly against skin aging. Full of essential fatty acids, organic argan oil preferably allows to restore the hydro lipidic film of the skin and to maintain good hydration of the tissues. It makes it possible to give a smoother appearance to mature skin by its exceptional action against free radicals.
You can apply it to the skin of your body as well as that of your face, in place of your night cream, but also of your day cream, since it is not very oily on application and is easily absorbed through your skin. Protected from aggressions and dehydration, its youthfulness is preserved and the skin regains suppleness and softness. Argan face oil is therefore a treatment particularly recommended for dry or mature skin. But also know that argan hair oil will also do wonders to preserve the softness and shine of your manes.
Cosmetics based on argan oil
But if argan oil is an exceptional cosmetic treatment on its own, it is nonetheless extremely appreciated for the preparation of other treatments, making it possible to take advantage of its benefits in different forms. For example, those who do not particularly appreciate the consistency of the oil will find their happiness in an argan cream, in which the precious oil will be mixed with other active ingredients. It is also possible to find argan soap. Very moisturizing, this soap allows you to benefit from the benefits of argan oil for your daily cleansing. You can also find shampoos, moisturizing milks and other high-quality treatments, including organic argan oil as one of the main ingredients.
Argan oil in cooking, happiness for your taste buds and your health
As we have already seen, argan oil is a mine of benefits for your health, but did you know that it is also very greedy? Indeed, thanks to a light roasting carried out before pressing, edible argan oil has a characteristic flavor of almond and hazelnut, which makes it very interesting in salads, but also with fish, or simply in a fillet. on some vegetables.
You will understand: argan oil, a true beauty treasure of Moroccan women, can help you regain soft skin and good health.You can use and abuse organic argan oil in all its forms. . You will find argan oil in specialized online stores, where you can order the product you are interested in directly on the Internet for fast and reliable delivery throughout France.