How To Keep Men's Style In Winter
With winters that can often last until March, there is still time to assess your shoe collection and buy shoes for a more favorable climate.

One of the trends of the season is the winter boot. Braving the elements has never been more stylish than it is now. While we were before relied on rubber boots to guide us through snow, sleet, or even rain, top brands and designers like Prada, Tretorn, Philip Sparks and Kodiak have brought us new styles. There is no longer any reason for the businessman to sacrifice his shoes for fear of losing his sense of worth. The $ 2000 suit will not go unnoticed by adding the right footwear if you keep in mind that not all boots are designed to have the pants tucked into.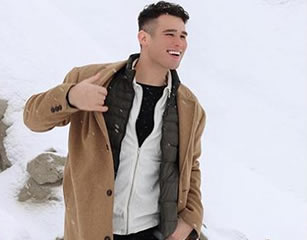 This increasingly popular trend in menswear is a tricky one and to be successful at this look is also dependent on the style of pants. The trick, of course, is slim pants with a tapered bottom to ensure there isn't an awkward fluff of fabric where the legs meet. Real men can wear stylish boots
For the man who is more concerned with functionality than fashion, some designers have combined the best of both worlds.
Some also make tall boots with strictly decorative buckles, a side zipper for easy entry and exit, while benefiting from a waterproof lining.
Do not confuse the term "retro" with innovation.

Prada is one of many great designers to take on the challenge of providing consumers with stylish solutions to the winter boot. Recently, he gave us a new take on the '60s Beatle Boot, otherwise known as the Chelsea Boot. Its rubber soles provide traction on slippery pavement, and at ankle height they help break up the wind so your socks don't do all the heavy lifting to conserve body heat.
Winter doesn't have to mean sacrificing style, but it doesn't mean sacrificing the quality of shoes and pants for style in the eyes of passers-by, either.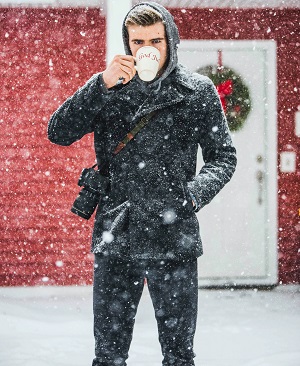 Apart from Prada, for example, there are other designers in men's fashion such as Common projects, Kitsune, Pierre Hardy or even Mykita who make very beautiful creations whether for shoes or clothes.
Atlas For Men: Discover the new collection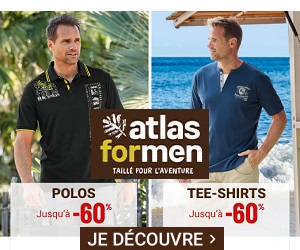 Atlas For Men offers quality, comfortable and resistant outdoor clothing and accessories, accessible to all explorers, amateurs and enthusiasts of nature. Direction of paradise islands, turquoise waters, white sand beaches lined with palm trees and tropical forests! Today, go with us to these distant coasts and prepare your holidays with the new Collection CRUSOE ISLAND tinged with exoticism! Visit atlasformen.fr for the latest deal and discount available on their store page.