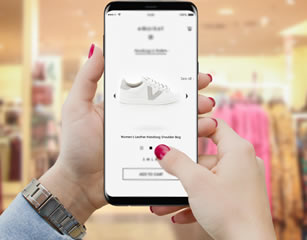 Online shoe shopping has never been more popular than it is today, and for good reason. It's impossible to find a classic store with as many choices as online shoe stores. Indeed, most online shoe stores offer a wide variety of shoes for the whole family; women's shoes, men's shoes, but also children's shoes. You will have to choose from thousands or even hundreds of thousands of articles. Each item is listed according to a number of criteria, allowing you to quickly search by shoe style, shoe color, brand, heel type, and more. And all this without leaving the house.
On the internet, you will of course find fashionable shoes, but also sneakers and trainers for your sports activities and the comfort of your feet. For winter, quality boots will undoubtedly be necessary to protect you from the cold. , on the other hand, will allow you to put your feet in the air in summer.For your outings and formal evenings, you can opt for stiletto heels or platform shoes.
The trick is to trust your own desires and choose shoes that you will not end up leaving in the back of the closet! This is why buying online is particularly advantageous, because it allows you to take your time and ensures that you find the perfect pair of shoes for the use you want to make of them.
You will easily find the shoes you need for every big occasion, whether it is a wedding shoe, a Christmas shoe, or just an exceptional shoe. And once you've selected the shoe that's right for you, all you have to do is follow the instructions to place the order and proceed to secure payment for your purchase. Then you just have to wait quietly for the delivery of your package to your home.
Many online shoe sites offer free delivery of your shoes with the prepaid return of your package if you are not completely satisfied with it. In the event of an item being returned, you will have the option of requesting a new size or a refund of your purchase. But be aware, free delivery and returns are not practiced by all online shoe stores. Read the sales conditions and the delivery and return conditions carefully before choosing your supplier
and place your order. Better to avoid disappointment.
Would you like to avoid the drudgery of endless shopping around to find children's shoes for back to school? You would rather enjoy the last days of vacation or your precious Saturdays in another way. Why not do like millions of Internet users and start buying shoes online too?
Compare the prices of the shoes of your favorite brand, discover new collections and trendy novelties, consult the shoes on sale, replace your used sneakers, find children's shoes. It has never been easier to choose your shoes online and try them on at home, you will be impressed by the variety of items and how easy it is to shop.