How to make the right choice of jacket and coat for men?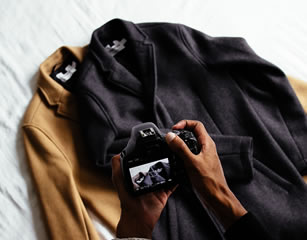 There are currently various types of jackets and coats for men: parka, leather jacket, peacoats, duffle-coat, trench coat, etc. Several criteria must be taken into account when making your choice, namely the type, fabric and color to be used. to choose.
Men's jackets and coats models
The choice of the type of jacket or coat depends on the desired style. Especially for a vintage look, opt for the duffle coat which is a coat of English origin.
You will also have to choose the men's coat according to the occasion of its wearing. The Chesterfield is more particularly a professional or evening dress. While the trench coat is suitable for any event, formal or not. Sometimes it is recommended to choose a versatile coat so that you can wear it anytime.
Choice of fabric and color of men's jacket and coat
The choice of jackets also depends on the season. If you want to protect yourself from the cold and the rain, you can opt for the parka. The down jackets are specially designed for winter. A woolen jacket or coat is also a great choice for use during the winter.
In autumn, the purchase of trench coats is recommended. While a leather jacket can be used all year round.
Men's clothing is rich in patterns and colors. The color to choose should depend on the season and the clothes that go with the coat or jacket. For example, the khaki color would be ideal with jeans pants.
What are the trendy men's shoes this year?
Nowadays, various selections of men's shoes are available in the market. However, it is necessary to know how to wear and choose the right shoes.
Choose and recognize trendy men's shoes
Shoes accompany us wherever we go. Choosing trendy men's shoes should depend on what you are going to use them for. Louboutins moccasins are a must-have for all special occasions. The moccasins with fringes are to be worn during walks in the city. In the office, a pair of derbies is preferred. While a pair of runnings is recommended for a walk in the forest.
The shoes are also to be chosen according to the weather. During winter, for example, wear shoes that can keep your feet warm.
Shoes adapted to his style
The purchase of men's shoes is also done according to the look to adopt. High-top shoes are equally suitable for a casual outfit as they are for a suit to be modernized. For a sporty look, opt for sportswear.
Also, the shoes will need to match the outfit you pair them with. In particular, retro sneakers will go wonderfully with chinos and high tops will be perfect with jeans.
However, there are very versatile models of men's shoes. You can wear derbies with jeans, chinos and even with a suit. It is also advisable to choose a versatile color that will allow you to make the most combinations.